Effective Design Reviews and Workshop




with Everett McKay
We all know what the typical design review process is like, but what we don't know is this design review process is often a waste of time. 
Too often we fail to achieve the goals of the review, have unproductive battles over personal opinion, and perhaps even leave in tears. Even the most experienced teams have these problems. We need to do better. 
Everett McKay – Author of UI is Communication will break down the design process and teach you new techniques of reviewing, receiving reviews and knowing when to ask for more! 
IN THIS WORKSHOP YOU WILL LEARN:
• How to give & receive effective, actionable feedback!  
• Turn personal opinion into an objective or goal  
• Handling vague, confusing & CONTRADICTORY feedback 
• Shutting down defensive, redesigning, & debating UX Seagulls! 
• Why design review rules are a good idea (+ sample set) 
• Why positive feedback is important for effective reviews. 
• How to get your manager to HELP improve design reviews 
EVERETT WILL ALSO TAKE YOU THROUGH:
• A traditional design walkthrough 
• A scenario-based review 
• A streamlined cognitive walkthrough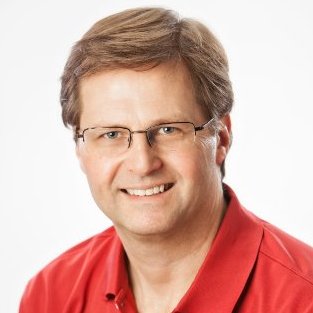 Everett McKay is Principal of UX Design Edge, a user experience design training and consulting company for mobile, web, and desktop applications. Everett's specialty is UX design training for software professionals who aren't experienced designers through onsite and virtual courses and workshops. He has delivered UX design workshops to an international audience that includes Europe (UK, Ireland, Poland, Greece, Turkey), Asia (India, China), South America (Argentina), and Africa (South Africa, Cameroon).
— PARTNERS —
Second Spectrum
Revolutionize Sports Through Intelligence
For Teams – Win More Games
Championship teams rely on our machine intelligence to find and share video, discover key insights, and be more informed in smarter, better and faster ways.
For Media & Leagues – Engage Viewers
Create personalized, interactive, augmented content and experiences powered by machine understanding of sports.
O'Reilly Books
O'Reilly Books And Media — O'Reilly Media is an internationally recognized, multi-faceted media company that has played a seminal role in the Internet revolution. Through its books, events, online training courses, webcasts, and evangelism, O'Reilly has educated a generation of technologists and entrepreneurs and shaped the dialogue about the future direction of the industry. The company has played an enormous role in the evolution and adoption of the World Wide Web, open source software, big data, and the Maker movement. Facebook       Twitter     #OReillyMedia
---
 — PARKING —
---
— SCHEDULE —
6:30 — Check-in, Network, Refreshments 
7:00 — Business, Sponsors, Community  
7:30 — Everett McKay
8:15 — Workshop
9:15 — Q&A
9:30 — Raffle!
---
—RAFFLE—
---
— SOCIAL —
Event Hashtag — #McKayLA17