UXPALA is Proud to Kick-off 2018!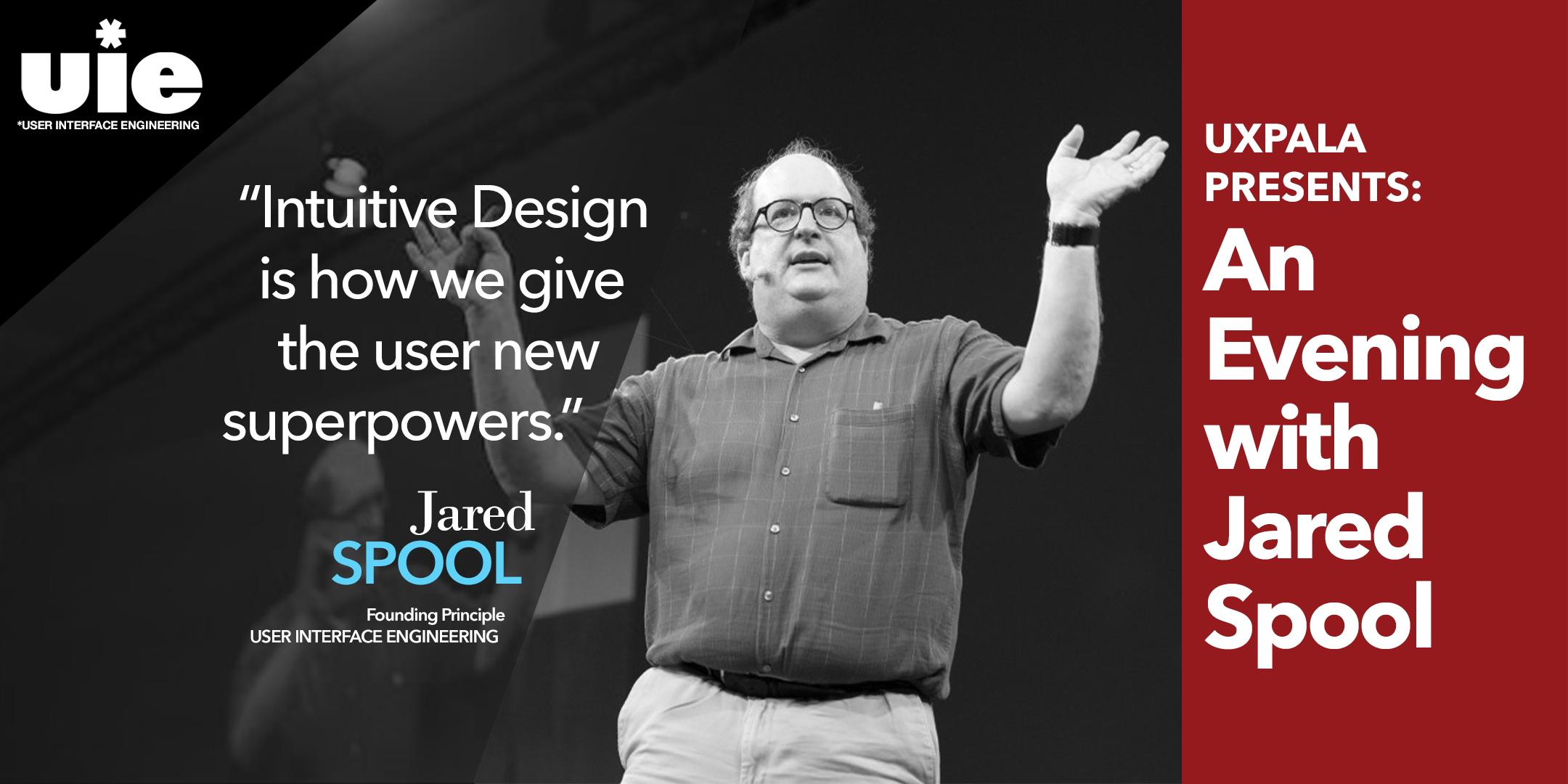 Jared M. Spool is a co-founder of Center Centre and the founder of UIE. In 2016, with Dr. Leslie Jensen-Inman, he opened Center Centre, a new design school in Chattanooga, TN, to create the next generation of industry-ready UX Designers. They created a revolutionary approach to vocational training, infusing Jared's decades of UX experience with Leslie's mastery of experience-based learning methodologies.
You'll also find him as the conference chair and keynote speaker at the annual UI Conference and UX Immersion Conference, and he manages to squeeze in a fair amount of writing time. He is author of the book Web Usability: A Designer's Guide and co-author of Web Anatomy: Interaction Design Frameworks that Work.
You'll find his writing at uie.com. You can also follow his adventures on the Twitters at @jmspool, where he tweets daily about UX design, design strategy, design education, and the wondrous customer service habits of the airline industry.
— PARTNERS —
 — PARKING —
---
— SCHEDULE —
6:30 — Check-in, Network, Refreshments 
7:00 — Business, Sponsors, Community  
7:30 — JARED SPOOL 
8:50 — Q&A 
9:20 — Raffle!
---
—RAFFLE—
If you must leave early, be sure to check the raffle table to see if you're a winner! We'll be drawing most of the tickets during Jared's talk!
---
— SOCIAL —
Event Hashtag — #SpoolLA18